$75k+ in 30 days
When we met Edna she already had a great foundation in Real Estate and was already well on her way to being one of Canada's top Real Estate Investors with over 375 doors. She knew where she wanted to go but was having a slow time getting to her goals. She had a small group of established mastermind members, but never had any additional material, courses or educational products to create a solid value ladder for her business.
Her biggest challenge was that she didn't have a solid marketing strategy or team who understood how to attract the kind of clients she was looking for. She was outsourcing most of her work to a VA (virtual assistant) team out of the US. They were able to set up some of the tech behind her marketing, but they weren't able to supply the strategy and relationship building approach she needed to attract investors into her business.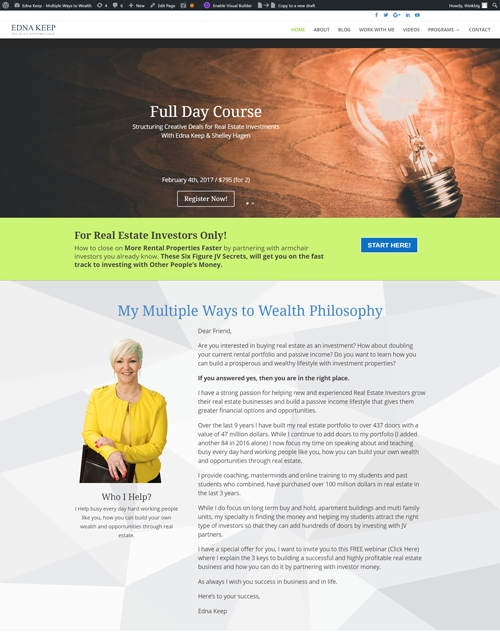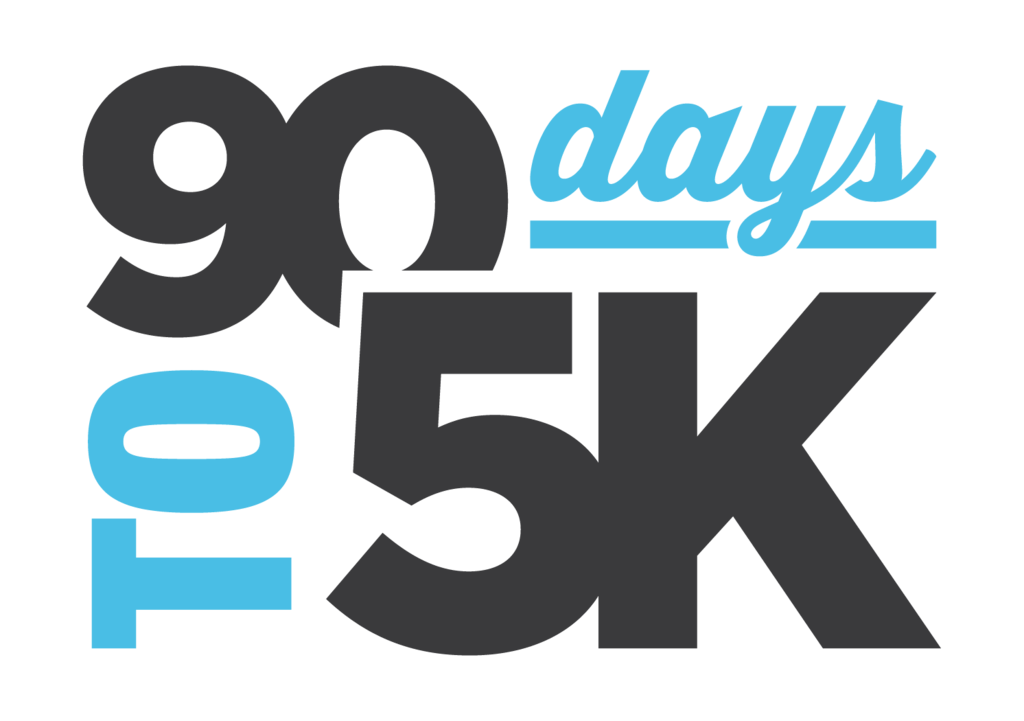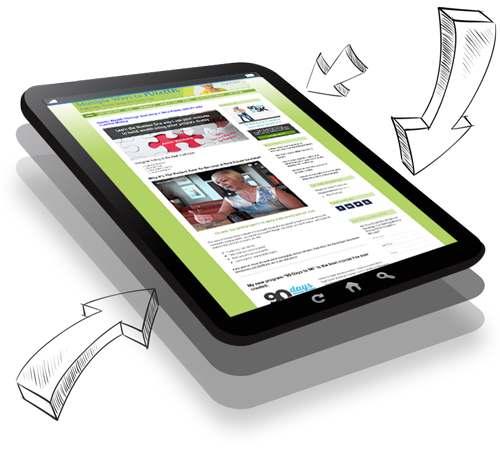 The Challenge Part 1
– The Market
The biggest challenge Edna was facing with her marketing, is that Real Estate Investing is a mystery to most and not understood by the general public. It's not something that everyone want's and even if people know about it, they're generally very skeptical about it, lumping it in with MLM Businesses, and Pyramid Schemes.
She was finding it a hard sell because only a small percentage of the population understand the value of investing in Real Estate and are prepared to take the next step.
Getting Started:
To get started we worked with Edna to identify who in the marketplace was interested in learning more about investing in Real Estate, who was ready to invest in more education and who wasn't interested in it at all.
Here's where market research came in. We identified key players in the Real Estate education marketplace online and who they were targeting. We wanted to find out who were the followers and students that were engaging the most in online forums and social media.
We also wanted to see what they were running for ads, what their funnels looked like what their message and culture looked like.
We compiled all the information, and created a report for Edna and our internal team. We needed to make sure that we fully understood what the marketplace looks like, what's working for key players, and what we want to avoid.
We essentially created a comprehensive game plan for the rest of the campaign.
The Challenge Part 2
– Building an Audience
So onto part two in challenges… like with any coaching or online education program, you need to convince your audience that:
They need coaching (because not everyone thinks they need coaching),

They need education (because not everyone wants to invest in training, or they're scared to pay for it and get scammed)

That as a coach, you're an expert in your field and are the right choice for the job. This is where you need to build relationships.
Once you overcome these 3 challenges you're in a much better position to sell your coaching and information products.
Our first step was to identify exactly what our audience was looking for and what we could create in order to get them into our system so that we could continue building a relationship with them.
For Edna we decided on a 5 part strategy for building relationships with her target audience.
Part 1 – Free Download
We created a simple opt-in and landing page that we could direct her target market to in order to build her email list and get them into the system.
Part 2 – Free 3 Part Video Training
In following Jeff Walker's product launch formula we created a 3 part video series that walked potential students through three different 25 minute trainings on how to invest in Real Estate, giving success stories and examples of how Investing in Real Estate has changed people's lives.
Part 3 – Free Webinar
We created an educational webinar where Edna would spend 60 to 90 minutes talking with students. The goal was to educate them on the Real Estate Industry and answering any questions they had about the industry, her program and Investing.
Part 4 – Social Media Engagement
Our team worked with Edna to create a facebook group tied to her other trainings. We wanted to have a forum and place for her audience to engage with her and for our team to continue the relationship building process.
We also created a strategy and executed daily posting to her various social media platforms (Facebook, Linked-in and Twitter).
Part 5 – Strong Email Strategy
Our team of writers then got to work on an ongoing email campaign. Emails would be sent out to her audience once they signed up for any of her programs. The goal was to provided them more value by adding education and linking to blogs, videos and social media posts.
Our team also created and sent out email broadcasts to her lists, notifying them of events, facebook lives, and bonus material we could use to strengthen her relationship with them.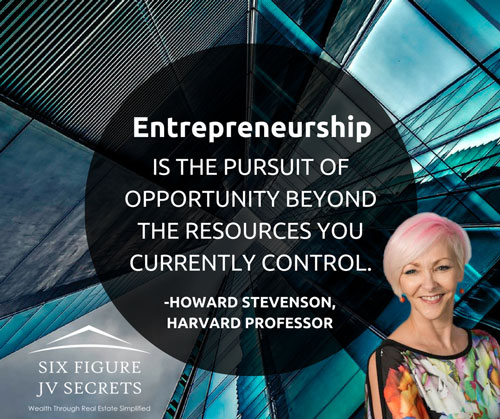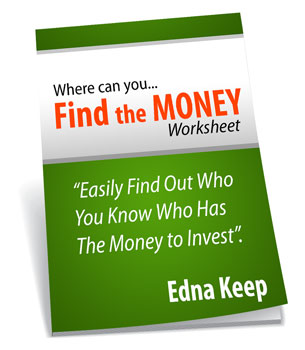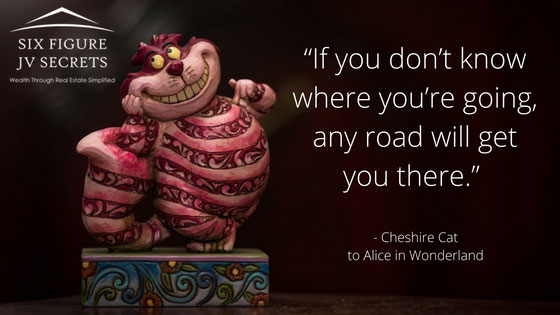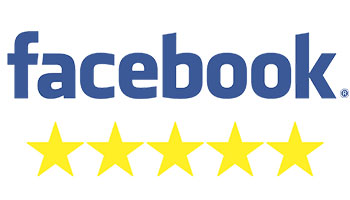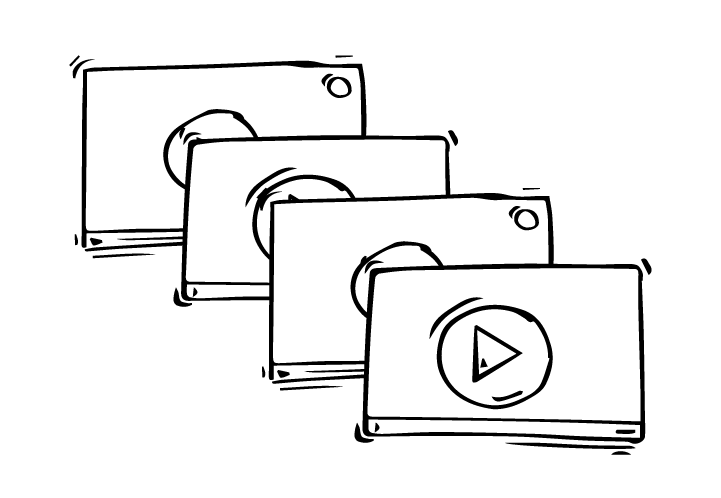 The Challenge Part 3
– The Launch(es)
The challenge with selling a course and a coaching program during a launch is that all your marketing pieces now need to work together in order to quickly build relationships and sell your ideal customers on you and your philosophy.
Ultimately, your customers aren't buying your course, they're buying you. They're paying for direct access to you and your team so that you can help them get to where they want in their life and in their business.
You need to convince them of that, quickly.
As you build longer lasting relationships with your audience the easier it becomes to sell them on more products and services.
When structuring Edna's launch program we agreed that we would roll out multiple launches, each time selling more of her program and building a bigger audience.
We started with an April Launch, which was the foundation of getting the program started and out to her audience. This was more of a beta program to work out any kinks and so that we could streamline her approach. We also wanted to collect feedback so that we could make the program better for her students. We had a mixture of mastermind students and new students enrolled in her 90 day to 5k program.
Our next launch was in September for her 90 days to 5k – Investor Attraction System. With a very high ticket item at $5000 per student we ran the launch again. Running prospective students through the marketing system with the goal of getting them on the phone with Edna for a free strategy call where she would introduce them to the program and she could close the sale for enrollment in the course.
Our third launch was in December and we decided to switch things up a bit. Instead of offering the program at $5000 which was a huge limitation for prospective students in September. We lowered the price back to the beta price of $1297 with the intention of getting more students, a bigger enrollment and the opportunity to build a bigger and much stronger relationship with those students. Ultimately moving them up her value ladder to one on one coaching to further their Real Estate business.
The Results
Over the 3 program launches including the high ticket launch. We generated over 150 hot leads to her coaching program and were able to sell over 60 spots into her course, her coaching program and her mastermind.
In the September launch we generated 25 strategy sessions and converted 7 of those calls into new students. (remember this was the high ticket sale)
In the December launch we lowered the price in order to add more students and ultimately upsell them to one on one coaching. In this launch we enrolled over 30 students at the lower price point of which 15% took the $997 upsell for one on one coaching sessions.
This resulted in a 219% increase in sales from her previous launches and has set a strong foundation for her coaching program going forward. There are now over 70 students with lifetime access to her 90 days to 5k program who are well on their way to creating their own wealth through investing in Real Estate.
With additional launches scheduled for 2017, the future looks bright as she now has a larger following of students and a proven program that generates results for her business.
This opens the doors for affiliate programs, more sales and a much greater reach as she continues to roll out her brand and her new programs.